Xinjiang Architecture
Post Time:2014-04-11 Views:
Whether roaming in the streets in cities or strolling in the far away villages,visitors are attracted b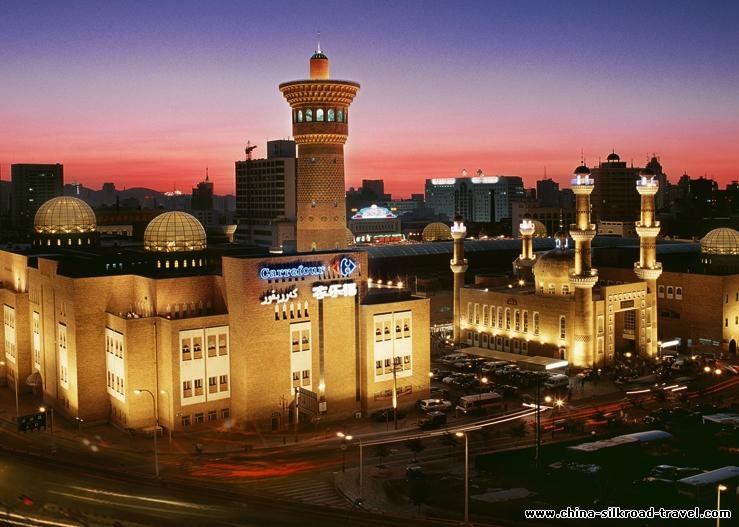 y the distinctive styles of architectures of Xinjiang ethnic nationalities.They are unique in designs with strongly ethnic features.The ancient Turpann's Sugong Minaret,Huocheng's Bell and Drum Towers,Kashgar's Apak-Hoja Mausoleum,Chaoyang Pavilion of the People's Park in Urumqi and squares in the modern cities are symbols of ethnic cultures and the interrelation of ethnic groups.
As a home of multi-peoples,Xinjiang presents diver-city in culture,arts,architecture, painting,and sculpture in the different historical and cultural background.As an indispensable part of Chinese constructions,Islamic style takes a dominant place in the local ethnic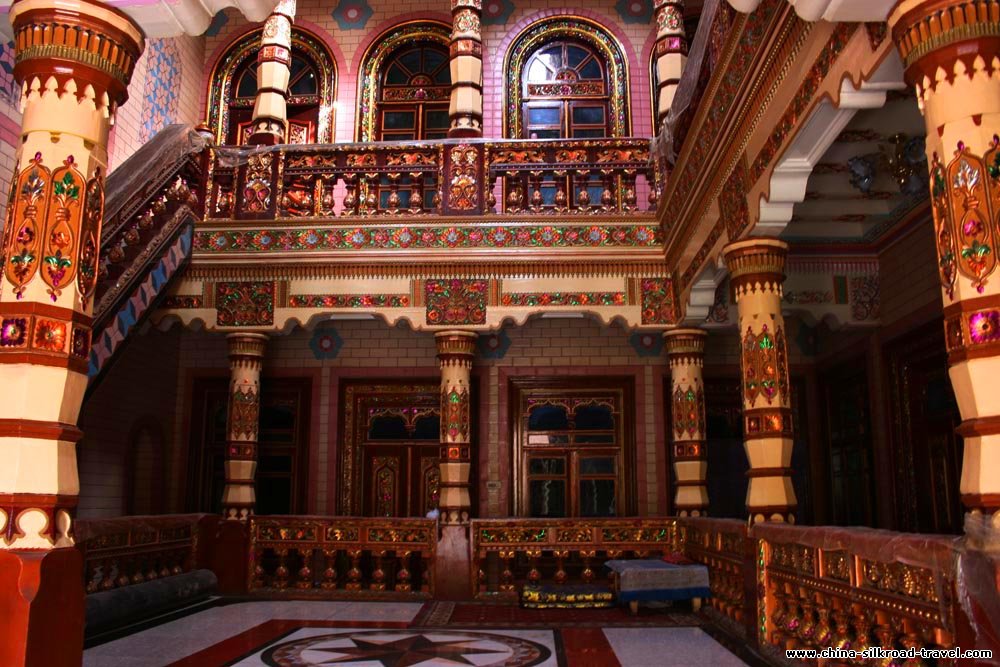 architectures of Xinjiang. They are tourist attractions,of which mosques are the most magnificent.The mosques are featured by well designed decoration,containing inside and outside halls and the later is open for worshippers to pray in summer The gates have been painted in Arabic style or carvings. All buildings in the mosques are decorated with wood sculptures,painted bricks and beautiful pictures The Id Kah Mosque at the center of Kashgar, Shache Jiaman Mosque and Kuche Mosque are on the top list of the famous mosques. In contrast.Shan'xi Mosque in Urumqi city has a distinctive style of the architecture of Inland China against many mosques with Central Asian Style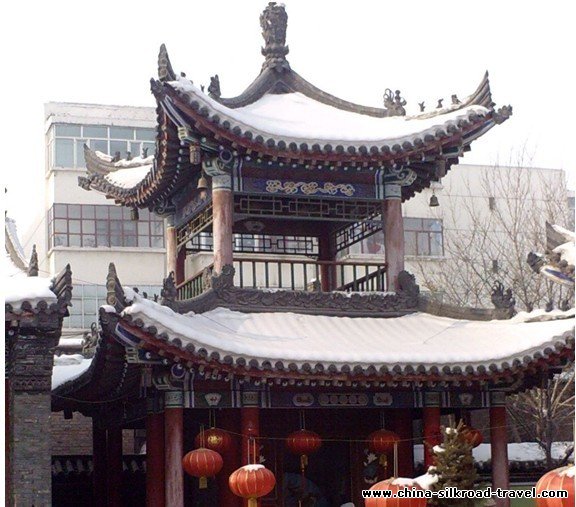 Confucius Temple in Urumqi City(15,Qianjin Road),with the area of 2000 square meters and the building area is about 600 square meters,is the only temple building compact of the Qing Times in Xinjiang.In 1954,it became the Confucius Temple and in 1979.it was authorized as a city cultural relic site.This building,vividly reflects the influences of Inland China's architecture style in Xinjiang.
The residences of Uygur PeoPle are full of flower-pattern carvings on the roofs, columns,windows and doors.Niches are placed by articles and handcrafts.In the countryside, sheltered grape corridor, flowers and fruit trees make the houses quiet and comfortable.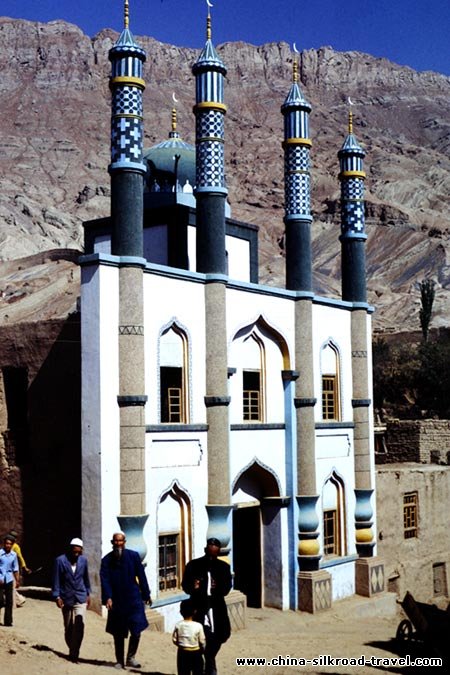 Qiasha Alley in Kashgar, farmer's house in Hotan as well as at Tuyugol Village in Turpan are most attractive ancient houses the symbolic buildings of Urumqi are the Folk Mall Street and International Bazaar.Located at Longquan Street,the Folk Mall Street consists of ethnic food street,ethnic folk street,Asia-European commodity street, jewelry street and four streets for pedestrians. It is one of the top tourist spots in Urumqi Situated at the Erdaoqiao, spectacular International Bazaar covers an area of 398,888 square meters, including a banquet hall (6,100 square meters).a large restaurant (8,000 square meters).an open-air square for performance (3,000 square meters),a visiting tower as high as 80 meters,a mosque.and a spacious open-air stage. The International Bazaar attracts thousands of tourists and a symbolic scene with strong Islamic culture,Silk Road culture,the feature of a modern city and sightseeing as well.